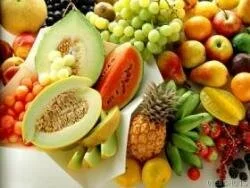 Eating without heating is the best way to be fit. Raw food provide full of energy, nourishment and pulps. Heating absorbed or destruct the nourishment of food.
Fried and heated food precede problems of acidity, calorific problem and allergy also.
Bringing the nuts, fruits and raw vegetables in your diet, help to ease the pain. With lots of vegetables, lentils, greens, whole grains, raw chutneys and katchumber, such things are the big weapons to remove the body diseases, but not everyone eats a traditional thali every day.