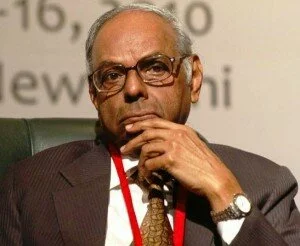 The step of cutting down the Cash Reserve Ratio by RBI has appreciated by the PM's Economic Advisory Council Chairman C Rangarajan. The rate is decide to be reduce by 5.5% from 6 and as per this the banks has made deposits Rs 32000 crores into the banking system.
The cut down liquidity will surly put effect on the interest rates and also help to push up inflation. Rangarajan said, "The improvement in liquidity conditions will automatically have an effect on interest rates. Improvement in liquidity conditions will lead to softening of interest rates."
The reduction will help to downing the food inflation on which changing pattern of the policy rate depends. If the results will be of positive then rates cannot be changed.