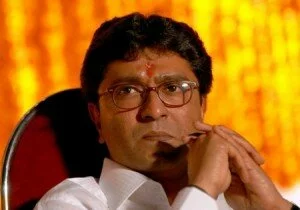 Raj Thackeray, the chief of Maharashtra Navnirman Sena, is once again come in his active position to argument on the other party's affairs that do the work as a fuel on it.
At this time while Maharashtra ATS arrested two terrorists in the 13/7 serial blast yesterday, these two are from Bihar that came to Mumbai for attack.
Raj called UP and Bihar as a "Centre of Terrorism", these states support terrorists by providing training to them and then brings attacks on Mumbai, as per Raj's statement.
Talking to Media, he quoted as saying, "The terror attacks are high in Mumbai. The Bihar connection in 13/7 case has been exposed. Will someone pay attention towards it or not? I don't know why a fuss is made over my statements."
On Raj's claim, the state election commission (SEC) warned him to mind his words and think before speak about anything about UP state. SEC also requested govt. to keep Raj's statements under its view and ordered him to stop blaming on it.
In such verbal fight, Thackeray asked, "No action was taken against Deputy CM Ajit Pawar for breaching the code of conduct, after he apologized. Will the SEC forgive every party in such a manner? Can we not ask questions to the panel?"
But Thackeray's statement is treated as a politic issue at this time of civil elections. Samajwadi Party leader Abu Asim Azmi has claimed of being played a political game in which Raj is expert.Thackerary was quick to irk other politicos.
However as per Raj, he does not break any code of conduct and so no need to afraid from SEC's action against him. Along with it, Raj is also supporting Narendra Modi to be State Minister and said public to win him by voting.