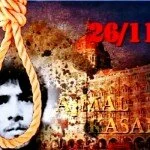 The breaking news of the hour state, Pakistani national Mohammed Ajmal Amir Kasab was hanged by neck in Pune's Yerwada Jail under high-security on Wednesday at around 7:30 am.
In a top-secret operation, Kasab was earlier shifted from Mumbai's Arthur Road Jail to the Pune's Yerwada jail on Sunday night.
Ajmal Kasab was the only alive terrorist arrested by the Mumbai Police in the 26/11 Mumbai attack in 2008.
The formal announcement by the Maharashtra home minister, RR Patil said, "Kasab's hanging is a tribute to all the 166 people killed as well as those police officer martyred in the attack."
The news was confirmed by the Union home minister confirmed Union home minister Sushilkumar Shinde.
Talking to media, Sushilkumar Shinde said, "Today, 7:30AM, Ajmal Kasab was hanged in the Uerwada prison."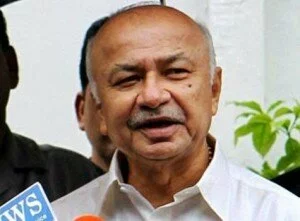 Shinde said, "Of the 10 people who attacked Mumbai, one was arrested alive. Just as I landed from the Interpol meeting in Rome on November 5, the mercy petition lay before me. We had recommended that his mercy petition be rejected. Later, it was rejected by the President on November 8."
However, when media asked if the death warrant was issued or not, he said, "The secrecy was necessary as it was a high-profile operation."
He said that Pak government has been informed of the hanging, he said, "If there is a request for Kasab's body, we would have obliged, but there was no such request."
Meanwhile, 166 people were killed in the firing on 26/11 attack held in 2008, Kasab along with 9 other from Pakistan sailed into Mumbai and split into pairs and attacked.
Special public prosecutor Ujjwal Nikam, who led the 26/11 terror attacks case said, "Yes, Kasab has been hanged this (Wednesday) morning at 7.30 am in Yerawada central jail."