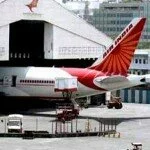 As per latest report, a 35 days long continued strike of more than 300 Air India pilots are expected to be terminated very soon as Aviation Minister Ajit Singh on Monday said all the decision what have done with pilots whether to keep them on their payroll without work or not, is based on the AI management, a source said.
Calling an illegal strike, he confirmed media, "It is for the Air India management to take action now. These pilots have not come to work for more than 30 days….It is an illegal strike. They have defied the High Court."
Further identifying government's continuous efforts to stop the strike and handle the situation, Mr. Singh told further, "We have requested them again and again to come back to work. And they have no intention of coming back."
AI pilots' strike, allegiance to Indian Pilots Guild (IPG) representing aviators of the erstwhile Air India, started from Around May 7 in which more than 400 pilots participated and still continually protesting against their demand to train their counterparts' for Boeing 787 Dreamliner.
During that period, the management has been sacked 101 pilots and the international flights have hit and operated only in numbers to 38 from the original 45 services, that resulted a huge loss of an average of Rs. 10-15 crore daily.
According to source, government said that it was studying the situation and trying to find out one single solution, but no sign has been indicated. Recently an announcement regarding the hiring of new 100 pilots has been made soon on contract from the domestic market, focusing to train them within four months to resume international operations.
While asking from IPG union over new decision to recruit pilots, it told reporters that they are analyzing overall as well as each step of management, but still they "all are together in this and our unity would not break".
Their focus is only to the reinstatement of sacked pilots whose services have been terminated and are also seeking new pay and career progression norms.