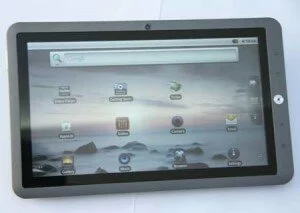 Classpad called Classteacher Learning Systems based in Delhi, is the Askash's commercial version, UbiSlate 7 tablet, and has been launched as a rival for Askash in competitive market.
However Aakash tablet, which aimed to revolutionaries' education for the poor in the country, is the world's most affordable tablet.
A fresh report released by Business Standard, "Classpad, developed by an educational solution provider, is a new entrant to the segment already popularized by Aakash. The tablet will provide educational solutions based on the NCERT syllabus. Students will be able to use and download 7,000 education applications on the cloud."
Although it has been cleared that the OS of this tablet will be Android, but the version of Android will Classpad run has not been specified.
The Classpad tablet will have featured with an artificial intelligence, which will help categorize intelligence levels in students. This will not only help encourage the intelligent ones to excel further, but will also direct those who're comparatively weaker
The other features will be – a touch screen with a 7-hour battery life, 1.3 Ghz processing speed and a built-in memory of 4GB, expandable to 8GB and is also Wi-Fi enabled.
However, there will be three variants provided in the market that are Classpad 7, Classpad 8 and Classpad 10.
Report is suggesting about Classpad that this System is working on two business routes, first being, and the trolley model, wherein "the device can be used on a shared model by paying Rs 100 per child." The second methods called the OTPC or one tablet per child method, wherein "parents will pay for the tablet for their children".
According to report, Classpad will be launched online in next coming year that help the general buyer to purchase it online. The price range of Classpad will be of Rs.7,500-Rs.14,500.
What do you think whether Classpad tablet beneficial for you or not? Will you buy it and ready to spend your money?