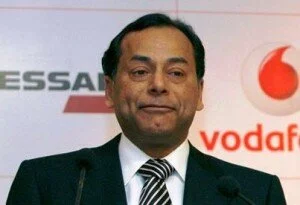 The Patiala House Court in Delhi has granted Loop Telecom and Essar Group promoters' exemption from personal appearance after their lawyers appeared in place of them before the court today in connection with the 2G case.
It is of second time that the promoters of Loop and Essar Group were not appeared before court for hearing.
Hesitating to be appearing in court, Ravi Ruia and Anshuman Ruia, promoters of Essar, I P Khaitan and Kiran Khaitan, promoters of Loop Telecom, and Vikas Saraf, Director (Strategy and Planning), Essar, are again issued summons for personal appearance by the court.