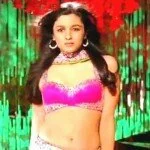 According to latest Bollywood buzz, a criminal case has been registered against filmmaker Karan Johar and producer Gauri Khan others for allegedly hurting the religious feelings of people.
It is said that the film 'Student Of The Year' has a song which refers Radha as "sexy".
The Mumbai police have registered a compliant compliance with a magisterial court's order.