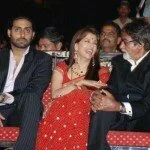 The Bollywood is also celebrating the festival of lights with their family and loved ones. At the same time, they do not forget to wish greeting to their fans and lovers.
Bollywood celebrities such as super star Amitabh Bachchan and action her Akshay Kumar, gorgeous actress Madhuri Dixit extended their love, joy and Diwali greetings to friends and fans
Stars took to Twitter to share their love and greeting this Diwali.