The notorious Delhi Bunty Chor aka Devinder Singh, has been arrested by Pune Police when he was checking into a hotel in the city.
Bunty Chor had a contestant of a big TV Reality show Bigg Boss and "Oye Lucky, Lucky Oye" starring Abhay Deol movie was also inspired from his life.
Bunty has over 500 cases registered in different states across India.
As per Police, earlier 21 January, Bunty reportedly broke into a high security house of Gulf NRI businessman Venugopalan Nair.
He had allegedly defused the electronically secured devices and escaped from bullet proof window pane fortified Nair's house with a SUV worth Rs.28 lakh, a laptop, two mobile phones, cash and jewelry.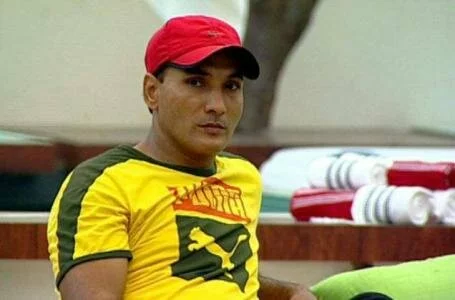 Then Bunty drove off with expensive SUV on the way of Tamil Nadu-Karnataka border Wednesday afternoon by three motorists from Kerala, source said.
Kerala police had on their tip-off since January 21, nabbed the man and reached Pune after finding out him at Samartha police station.
Bunty was in the custody of the Kerala Police, State Home Minister Thiruvanchoor Radhakrishnan told media.