Dharamsala is a very small place situated in Himachal Pradesh, but these days it is making headline. Indian cricket team is set to play their last and fifth ODI against England at Dharamsala and jest before that, Dharamsala is enjoying with festive season.
Will host its first ever International cricket match and England fans has started arriving through charted flights and luxury vehicles.
Top BCCI officials are also arriving here for the closing ceremony of the five match series between India and England.
It is said in news that all the 67 MLAs will come to see the ODI along with state chief minister Vir Bhadra Singh and the special chief guest will be Dalai Lama.
The match will be played between the two teams on Sunday, lot of tourists will come to see the match also from adjoining states of Punjab, Haryana and Delhi.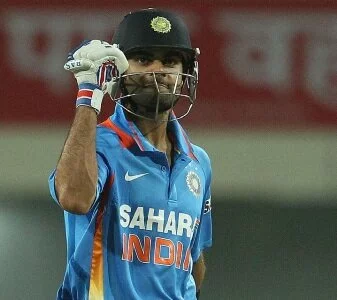 However, Himachal Pradesh Cricket association (HPCA) has already announced that spectators might get hard of getting suitable accommodation. The town has 56 hotels and guest houses with a bed capacity of 1100.
Talking to media, Sanjeev Gandhi, owner of a hotel in McLeodganj said, "The total rooms of our hotel were booked a year back for this event. Beside accommodation, the administration is worried about the parking for the vehicles
The stadium, 250 km from Shimla and Chandigarh, has a seating capacity of 21,500.