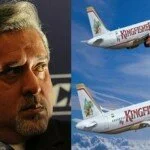 Finally, the world's largest liquor major Diageo on Friday announced its decision to acquire 53.4% stake in Vijay Mallya-owned United Spirits for $2.1 billion in a two-legged deal.
Diageo entered in agreement of two part with USL and United Breweries (Holdings)  under which It will acquire 27.4 per cent stake in USL for Rs.5,725 crore at Rs.1,440 a share, while Mallya will continually stand at his chairman position of USL and UBHL, but work with Diageo in India Whisky market.
As per Report, Diageo will buy 19.3% sake to Diageo from the UBHL group, the USL Benefit Trust, Palmer Investment Group Limited and UB Sports Management and SWEW Benefit Company and a large part of this money will directly funded to clear a debt of Rs.8,300 crore.
Following the deal, the UB Holdings group will now have shareholding in USL to 14.9 per cent. Moreover, these agreements trigger an obligation on Diageo to launch an open offer to buy 26 per cent stake of USL from the public at Rs.1,440 a share.
While asking from Mallya about selling of crown jewel of his empire, he said, "I have not sold my family jewel, only embellished them."
Calling the deal "a win-win", Mallya has cleared that the money generated by this would not used as part to clear Kingfisher Airline's debt to revive its plan. KFA would have to wait to be recapitalized as Mallya would handle airline issue separately.
Over all these agreements are good for Mallya as the Stock market reacted positively hoping good time return for Mallya owned holdings along with KFA as USL shares closed at a hike of 1.22%  on the BSE.
It has expected that the entire deal is expected to complete in early 2013.