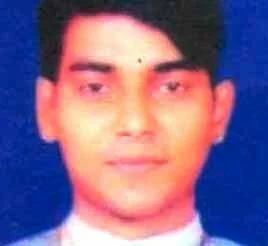 Delhi Police has deployed in search of suspects that are behind recent brutality case of a baby girl. Falak, a two-year-old baby girl whose fight for life is still continue and her condition is so critical that chances of her survival are going to be down.
Falak was admitted to AIIMS Trauma Centre on January 18 through a teenaged girl Mahi who called herself Falak's mother. The baby girl was bitten by human as human bite marks had on her body. As per doctors report, her head smashed against wall that is the reason of her small memory and cause of go in coma.
On Monday, doctors had performed second brain surgery operation after revealed water accumulation in her brain. Falak is into hospital from last 2 weeks and has kept on ventilator due to her critical condition.
However Delhi Police has informed that five people as the key characters are involved in this brutality case and from them police is trying to bring out information through investigation that will help to find out baby's parents and the accused person who is responsible for baby's condition.
As per official report, Laxmi, a resident of Uttam Nagar in West Delhi, told police that one Munni along with her daughter had come to her house in September and wanted to stay in her home as a maid because she was disgraced from her husband who had abandoned them.
But after some days, Munni disappeared from Laxmi's house, leaving the baby girl. And few days later, Manoj, Laxmi's neigbhour approached her to give baby to Rajkumar, a taxi driver, who was lived in Dwarka with his wife and cousin and his children were in Mumbai with his in-laws.
While Rajkumar took the baby to his house, his wife never accepted her and after that he took the baby to his teenaged girlfriend Mahi who had admitted the baby in AIIMS in betrayed condition.
As further investigation, it was found that Rajkumar left for Mumbai for his physically-challenged son in last January and it was difficult for Mahi to take care of the baby due to her impaired ability as mentally disturbed person. She was assaulted baby physically as of frustration and this is the cause of baby's several injuries.
Meanwhile Police are searching Rajkumar, 28 years old, who is escaped from the police as run off with help of his friend. Police have released his photographs and are in full range to catch him and solve the misery of brutality case.