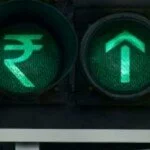 Seeking to hit global economy slowdown by more exports, Indian Government has announced some incentives for exporters to get the USD 360 billion export target.
As per new sops, exporters will enjoy the extension of two percent interest subsidy for one more year till March 2014 to certain sectors including all small and medium enterprises like handicrafts, readymade garments, processed agriculture products and more.
The move that also lead to harding export market boosting it with expansion of a few engineering sub-sectors would help in the trade deficit and depreciation of the rupee, reports said.
"With these incentives, we will be able to give a push to exports in the last quarter of this fiscal. The objective is to stabilise the situation and move from negative territory to positive and keep the trade deficit in control," Commerce and Industry Minister Anand Sharma told reporters.
Several more initiative plans has decided by the Ministry including launch of a pilot scheme of2% interest subsidy for exports through Exim Bank and those exports project would get these benefits immediately that comes under January-March 2013 over the base period January-March 2012, he further added.