According to latest news, the US President Barack Obama has won the Presidential elections 2012 and India congratulated Mr. Obama on his re-election.
The Indian government said in its official note that it looked forward to deepening multi-faceted engagement between the two countries in the years ahead.
Further, the official statement of the external affairs ministry said, "The government and people of India send their congratulations to President Obama on his winning a second mandate from the people of the US who have expressed their will in the great tradition of democracy in their country."
In addition, the President Pranab Mukherjee and Prime Minister Manmohan Singh also sent their separate sending messages of congratulations to US President Barack Obama over his win over Mitt Romney in the 2012 US Elections.
Alluding to wide mutual collaboration as well as partnership based on shared values based on belief in democracy, the rule of law and pluralism, the ministry said.
The ministry added, "India looked forward to continuing to deepen and widen the engagement between India and the US in the years ahead."
On the other hand, US President Barack Obama said his supporters after winning the election that "the best is yet to come".
Sharing his happiness and joy with his supporters, Mr. Obama said, "In this election, you, the American people, reminded us that while our road has been hard, while our journey has been long, we have picked ourselves up. We have fought our way back."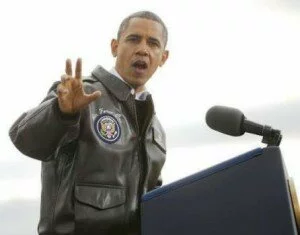 He said, "We know in our hearts that for the United States of America the best is yet to come."