The final and fifth ODI between India and England is all set to start at the Himachal Pradesh Cricket Association Stadium, Dharamsala on Sunday.
Meanwhile, England captain Alastair Cook has won the toss and elected to bowl first against India. No change in the India cricket team, Rohit Sharma and Gautam Gambhir will open for team India once again.
However, there is a change in the England cricket team, England replaced Jade Dernbach with Chris Woakes.
England have won the toss and they will bowl first. "Amazing place to be," says Alastair Cook.
Meanwhile, no place for Pujara in the team yet. On the other hand, all-rounder Sureah Raina said in his press conference on Saturday that , India could come out with a new batting order today.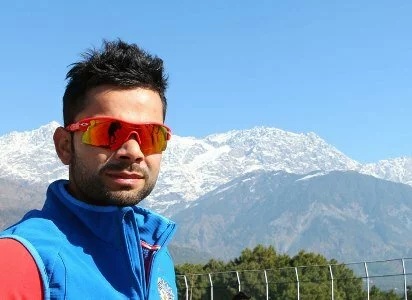 Live Scoreboard: India batting first:- India 9/0– Gautam Gambhir (4*), Rohit Sharma (4*) after 2 overs.
Raina said that he would like to open for team India.
India: Gautam Gambhir, Rohit Sharma, Virat Kohli, Yuvraj Singh, Suresh Raina, MS Dhoni*, Ravindra Jadeja, R Ashwin, Bhuvneshwar Kumar, Ishant Sharma, Shami Ahmed
England: Alastair Cook*, Ian Bell, Kevin Pietersen, Joe Root, Eoin Morgan, JC Buttler, Samit Patel, CR Woakes, JC Tredwell, ST Finn, Tim Bresnan
Umpires S Asnani and SJ Davis (Australia)
TV umpire C Shamsuddin
Match referee AJ Pycroft (Zimbabwe)
Reserve umpire S Das