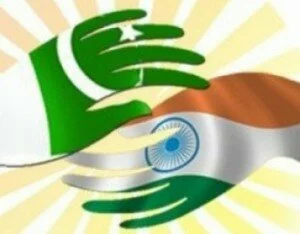 Finally govt. has given their acceptance over the issue of in-principle allowance for foreign direct investment from Pakistan in concern of boosting the commercial relations between the two countries.
Announcing the govt. acceptance in principle to allow FDI from Pakistan, Commerce and Industry Minister Anand Sharma, in the Rajya Sabha said, "The move is expected to enhance the commercial engagement and bilateral trade between India and Pakistan," but there was no fixed FDI target.
Presently, FDI from Pakistan is not permitted, while the bilateral investment trade between the countries stood at USD 2.7 billion, source said.
A big "yes" from both side over the issue, has been said in wake of enhancing bilateral investments, removing impediments, would prove to stronger the degree of bilateral investment, opened the way for free exports in sectors such as agriculture produce, chemicals, textiles, auto components from India to Pakistan.
Asking about the FDI route open decision, Minister of State for Commerce and Industry Jyotiraditya Scindia, said "Following consultations, the ministry of finance has been requested to take steps to appropriately amend the relevant Foreign Exchange Management Act (FEMA) Regulations."
As per him, outcome of debate for permitting FDI from Pakistan is the resulted efforts after examined by "the Foreign Investment Promotion Board (FIPB), through inter-ministerial consultations, including security considerations, are taken into account".