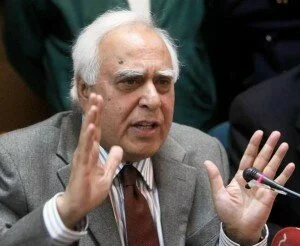 Highlighting the controversial spectrum issue, a meeting is likely to be held by four top profile telecom companies' executives with Telecom Minister Kapil Sibal on Wednesday, discussing the proposal recommendations of TRAI in spectrum auction.
The chiefs of Bharti Airtel, Vodafone, Idea Cellular and Telenor, are to be presented in the meeting to put their concerns in front of R Chandrashekhar, secretary, Department of Telecommunications (DoT), followed by Home Minister P Chidambaram, officials at the Prime Minister's Office, Finance Minister Pranab Mukherjee and Telecom Minister Kapil Sibal.
The meeting has been in wake of regulator's hike reserved price proposals. The quantum of spectrum to be auctioned and a slew of other issues are also expected to come up for discussion.
"It (the meeting) is on their concerns over Trai's recommendation," sources said.
Over the telecom sector, great rejection for Trai's recommendations have come up from Norwegian firm Telenor that has announced to left spare its share from India business by write down USD 682 million if the auction proposal is granted by govt.
On basis of Trai's proposed recommendations, for a megahertz of pan-India spectrum, the companies have to pay the reserve price of Rs 3,622 crore, that is 10 times more than the price of 2008, 2G licences, allocated under the then Telecom Minister A Raja.
The companies should have a minimum of 5 Mhz which deals that 1800 MHz band will cost Rs 18,000 crore, five times the base price of Rs 3,500 crore for 3G auction.
Earlier last week, top executives of Bharti Airtel, Vodafone India, Idea , Uninor and Videocon asked govt. to revise the auction proposed hike price and reduced it by 80 percent. They warned that if it accepts TRAI's recommendations, then the rate of mobile tariffs will be increased by 30 percent.