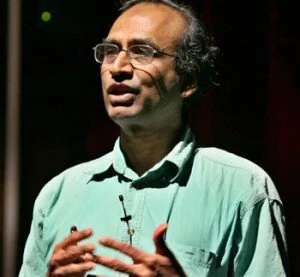 India-born US citizen, Venkatraman Ramakrishnan, who had won Nobel Prize in chemistry in 2009 for pioneering work in molecular biology, recently has been honoured with a knighthood by the royal establishment in London.
In an announcement made by an official, Ramakrishnan has been honoured knighthood "for services to molecular biology" in the New Year Honours List 2012, in a rare recognition of achievements by foreigners based in Britain.
However 58-year-old Ramakrishnan is based at the MRC Laboratory of Molecular Biology in Cambridge and the honouring him with a knighthood reflects the contribution made by immigrants to British society.
While a fresh list released today, Ramakrishnan said in a statement, "In the current debate about immigration, it is worth noting that this award is yet another example of the numerous contributions that immigrants make to British society."
"Indeed, many of the founding members of the Laboratory of Molecular Biology were immigrants themselves, and they helped to revolutionise modern biology," he added.
However it is great honour for all foreign citizens that one should be honoured with knighthoods.
Now a word "Sir" attached with him that pretended to be in popular parlance, such as 'Sir Garfield Sobers' in the case of the legendary West Indies cricketer
Crediting to the several dedicated postdocs, students, associates and colleagues who made crucial contributions to the work, Ramakrishnan quoted at last, "This is an honour that reflects the quality of science supported by the Medical Research Council, in particular at the Laboratory of Molecular Biology in Cambridge."