The national carrier of United Arab Emirates, Etihad Airways is going to acquire 24% stake of the Jet Airways, India's second-largest airline by passengers carried.
The announcement of deal of around $300 million would be made very soon, sources cited familiar with matter.
It has been said that Jet Airways is likely to shift its current international hub of Brussels to Etihad.
If the deal would be signed, then Jet airline would be the first Indian carrier to take advantage of investment by a foreign carrier under Indian FDI reforms introduced in September last year.
As per govt FDI rules, a foreign airline would allow investing 49 per cent stake in domestic carriers.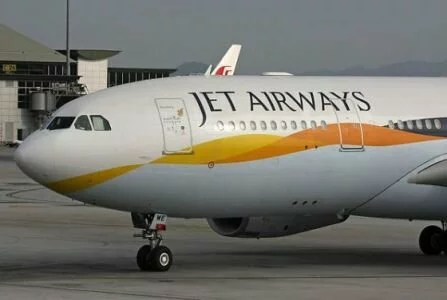 Still no one party has come to comment in front of media.
Meanwhile, this move is likely to open door for Abu Dhabi's Etihad Airways in Indian domestic market with new stock in Jet via equity and warrants proportionate.
With hope of increasing international position against its competitor, state-owned Air India, Jet Airways shares is on two year higher level by 3.3% at Rs 632 in a Bombay Stock Exchange market.
However, two Indian airlines Vijay Mallaya promoted-Kingfisher and Jet Airways are facing a debt period, while KFA has grounded by DGCA regulator.
Following Jet's deal reports, hopes of better future for other airline such as debt burdened Vijay Mallaya promoted-Kingfisher has raised as shares up by 1 percent.