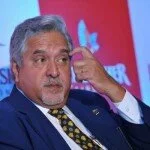 Currently the largest cash-strapped airline, Kingfisher is planning to resume its operations very soon, but in limited with a phased manner with investment of Rs.425 crore as a short-term measure.
The company will very soon submit its revival plan to the regulator DGCA, in wake to resume flying licence which suspended on October 20.
As per media information, KGA is likely to have recapitalization plan which will be further discussed with a small designated group of bankers. In list of financiers, State Bank of India, Punjab National Bank, Bank of Baroda, IDBI, United Bank and Bank of India will on top that will help in financing the carrier.
The announcement has made after talks between KGA promoter Vijay Mallya and company's creditors who took such decision to form a small group of bankers for airline operations, but not to infuse additional funds.
The company is also in final stages of talks with Etihad Airways, foreign carrier to sell part of Kingfisher Airlines, a majority stakeholder in KFA.
Mallya claimed that the company will provide funding for KFA operation itself, not to seek bank's loan support as they will not give any additional financing for the limited restart plan.
"They have a plan for limited restart. They may start with certain number of flights, of say five aircraft, and go up within three to four months. They need Rs 425 crore for resuming the operations, which they will manage on their own," Shyamal Acharya, Deputy Managing Director, SBI told reporters.