Slain Indian Army Lance Naik Hemraj Singh's family has ended its six long day fast on Monday after UP Chief Minister Akhilesh Yadav visit and assured them to fulfill their demands.
Amid criticism of not meet to Hemraj's family members, Akhilesh visited in their village Khairair with a few other senior ministers after the BJP.
Assuring all necessary help to Hemraj's family, Akhilesh has also announced a compensation of Rs 25 lakh for them.
"There is nothing political about this visit. It's our duty to respect and honour our martyrs. No compensation is enough but it's the duty of government to support the family," he told reporters.
On Jan 8, 2013, Hemraj of 13 Rajputana Rifles who was recruited in the Army in 2001 was killed by Pakistani soldiers along with his comrade Lance Naiks Sudhakar Singh. Their bodies found without head and severly injured along the India-Pakistan border in Jammu and Kashmir.
Just three years later, Hemraj married to his wife Dharamvati and had booked tickets to come to his village on 7 February, source said.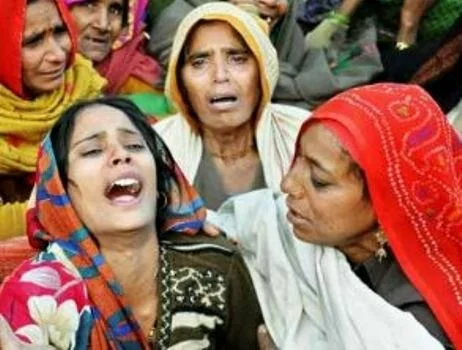 The family refused to believe that the body was his and demanded that if it was indeed his then his severed head be returned to them.