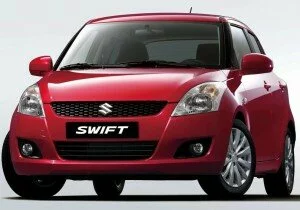 The month of December was filled with festival season. All were busy in spending money foe enjoyment with family, friends during Christmas and New Year celebrations.
Due to loosing consumers' purse string during festival Eve, the sales of most automobiles companies during December month fell down.
The major hit was to the country's largest carmaker Maruti Suzuki that sales decline for the seventh consecutive month. During Festival month, company domestic sales were less than to the same month of the previous year.
According to a source, the company worse sales of units were most affected in December month was Honda Siel Cars. Its sales falls five times with 1072 units compared to 5135 units in December 2010.
However company claimed that its sales decline due to worse disruption in part supply because of floods in Thailand and the company has put in pressure to stop production of the Jazz and the City owing to the part shortage.
But the sales record of South Korean Hyundai Motor and home-grown Tata Motor shows a high growth rate by 13 per cent to 29,516 units during the festival month. In 2010, Eon and sedan Verna Fluidic, the small cars, were launch by Hyundai and 26,168 units had sold in December, 2010.
Beside this the other one whose sales units increased is Hero MotoCorp, the country's largest two-wheeler company.
The growth rate of company sales is nearly 8 % with 5.4 lakh units in December against 5.01 lakh units in the corresponding month last year. It seems to be its highest ever calendar sales of over six million vehicles growing nearly one-fifth.
Claiming growth in sales, Anil Dua, the senior vice-president of sales and marketing at Hero MotoCorp said in a statement, "Going forward, we intend to further consolidate our position with new launches combined with focused communication and network expansion."