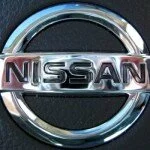 Technology news state that Nissan India has finally announced that the company is planning to hike prices of its products from January next year.
In a statement released by the Japan-based company, it said, "The price increase is being contemplated to offset the rising input costs and currency fluctuation."
However, no information was released about the quantum of hike in prices.
Meanwhile, the company sells just three Indian assembled models–the Micra hatchback, the Sunny sedan and the Evalia multipurpose vehicle.
Earlier, companies such as Maruti Suzuki, Mahindras and Toyota, and General Motors have already announced the hike in prices of its vehicles of one to three percent from January 2013.
In spite of festival season, all the major car firms faced a 8% fall in November sales.
The largest utility vehicles makers in India, Mahindra & Mahindra and premium car maker Mercedes Benz also announced the increase in price from January.
Moreover, the German-based car company, BMW announced 10% hike in car prices from January. Audi Indian also called a 5% hike in vehicles from January 2013.