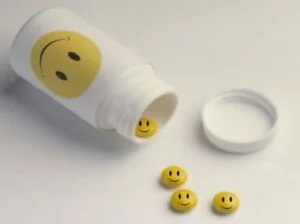 Cancer patients, for whom it was very difficult to take full medical treatment due to high price of cancer drug, now can easily buy the medicines as Cipla decide to cut-price rates of drugs.
Seeking influential impact by the recent compulsory licensing verdict, Cipla is the biggest Indian pharmaceutical companies and on Friday, it announced to revise its price strategy that the company slashed price of the generic drug, Soranib by 80 % from Rs 28,000 to Rs 6,840.
Cipla's price is less than Natco Company for its Bayer's Nexavar a blockbuster cancer drug. Govt. has issued a notice for a compulsory license to Natco, due to that action Natco reduced costs around Rs 8,880 per month.
Price rate of its lung cancer drug Gestinib and a brain tumor drug Temozolamide, is also reduced by firm. Gefitinib's price reduction is of 59 per cent from Rs 10,200 to Rs 4,250 (for 30 tablets), while Temozolamide has been cut for all three strengths.
Interacting with reporters, Y. K. Hamied, Chairman and MD, Cipla said, "This initiative of price reduction is a humanitarian approach by Cipla to support cancer patients."
"Drugs constitute a significant proportion of the overall cost of cancer treatment and reduction in costs can greatly relieve the burden," he further added.
Recently, Cipla has got US FDA tentative nod for HIV-1 drug Viramune generic and in outcome of this the share was quoting at Rs 324.90, up Rs 7.50, or 2.36%, as per source report.
The step of cut-price by the pharma company is just following by the Swiss pharma giants's strategy that in March had announced to sell cut-price versions of two of its blockbuster cancer drugs in India.