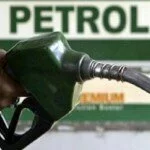 The petrol price has been cut by the central government for the second in the same month by Rs 2.46 per liter into effect from Thursday midnight.
The fall in petrol prices was announced by three oil companies, which are Indian Oil Corporation (IOC), Hindustan Petroleum Corporation Limited (HPCL) and Bharat Petroleum Corporation Limited (BPCL) respectively.
In national capital, petrol will now cost Rs67.78, against Rs. 70.24. the price will be Rs. 73.35 in Mumbai, Rs. 72.24 in Kolkata and Rs. 72.27 in Chennai. Hyderabad and Bangalore will see the maximum reduction of Rs. 3.22.
Earlier, on May 23, oil companies announced a hike of Rs 7.54 per liter in petrol. Though, they later announced a cut of Rs 2.02 on 3 June.
Meanwhile, in a statement issued by IOC, ""The reduction would vary from Rs. 2.46 to Rs. 3.22 a litre, depending upon the State taxes. In Delhi, the decrease would come to Rs. 2.46. In other States, it would depend on the rates of value-added and sales taxes."
Gasoline rates in the international market fell $97 per barrel, but Indian rupee fell against dollar to rs 57 from Rs 54.96.
The IOC statement said, "The IOC had accumulated Rs.1,053 crore in losses on petrol sales in the first two months because of its inability to revise the prices to reflect the high international oil prices and the depreciation of the rupee."