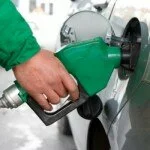 Almost one week after the UPA Government announced the Rs 7.50 per liter hike in petrol price, petrol will now cost Rs2 per liter cheaper. New Petrol price will be affective from the midnight today.
Meanwhile, state-based oil companies will cut petrol price by Rs 1.68 per litre, excluding taxes. After including 20 per cent VAT on petrol, the reduced in Delhi comes to Rs 2 per litre.
In national capital, the old petrol price was Rs 73.18 per litre and the new petrol price will be Rs 71.18 a litre.
While talking to media, Minister of State for petroleum, RPN Singh, said, "The oil companies were giving back their gain to the people by slashing the price."
He said, "Oil companies are giving back their gain to the people by slashing prices by Rs 2. They will blame the government for the hike and not give credit when it's lowered."
According to him, "Petrol prices are deregulated which means the government has nothing to do with it. The oil companies are responsible for the hike and the lowering of prices."
On the other hand, BJP spokesperson Rajiv Pratap Rudy said, "This is not what the BJP or the people have asked for…want complete rollback of the petrol price."
In addition, the Left also said that Rs 2 cut is not enough and demanding the complete roll back of hike in petrol price.
Meanwhile, UPA ally Mamata Banerjee said, "I am not happy with the cut. Rs 2 cut is not enough. I want a complete rollback."