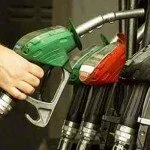 Good news for Indian common man that give them a big moment to cheer that oil marketing companies are likely to hit with Rs 4/ l remarkable cut at the petrol prices from Jul 1.
According to source, the cut in petrol rates will come as a big respite for the consumer just because of downing phase in global prices of crude oil, the companies base the domestic prices every fortnight.
However, clarifying its move, senior officials told reporters, since if the downing pattern of global petrol prices would stay its performance in the whole month with fluctuation of exchange rate, then only the rates would decrease.
From 23 May, sudden steep hike in rate of petroleum had come with increase of R7.54 a litre – so hike in the past record and that was due to much upgrade slope in the average global petrol price that was a barrel of crude cost 115 US dollars.
Data showed while at the time of the last petrol price was revised and price cut of R2.02 on June 2, the global price of crude has come down to $99 a barrel and still the same slope continues.
The loss bearing State owned oil companies clearly said that the decision of further cutting rate with Rs 4 a liter will take only if prices could not be go high and maintain its position as current.
Beside this, another aspect is also of exchange rate of rupee with dollar. Because stock market changes rapidly and if the freefall trend of rupee against the dollar in rest of month not followed, then chances of price cut will high.
Every time while one rupee depreciates against the dollar, price rate of petrol rises by 75 to 80 paise a liter. It is reversed in case of depreciation of dollar that when devaluated, declines the domestic price by 34 paise, as per reports said.
Presently, rupee value against dollar is traded at 57.20, 7 per cent fall of this year that dealt and termed it the worst performing currency.