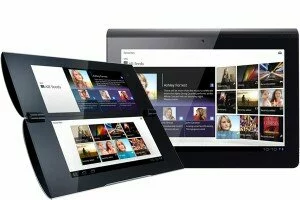 Sony company that is always known for its attractive look and high speed facility, is now jump into tablet market by launching its 3G Tablet S and Tablet P series.
After Apple, the Sony is the big name of company who introduce Google's Android powered Wi-Fi-enabled tablets.
In fact, Sony has launched its tablet S and P devices model in India and the price fixed on it is starting from Rs 29,990.and there are so many customers in tablet market who awaited such models, so by taking advantage of it, Sony is easily get the attention of market by its attractive look and hardware facility.