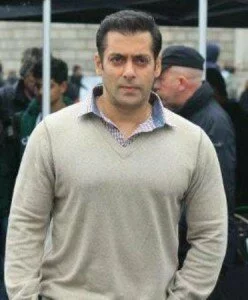 The so called Bollywood Dabangg, Salman Khan is back from Cuba. As nicely said by the Bollywood beauty Kareena Kapoor, Salman Khan is known for his faith in secularism.
On the occasion of Maha Shivratri, the Bollywood's heartbeat Salman Khan also planned to spend some time with his family at his farmhouse.
Furthermore, devotees of Lord Shiva from across the globe observe Maha Shivaratri.
As per the reports, it is said that after coming back from Cuba, where Salman Khan was shooting with his ex-girlfriend and Bollywood actress Katrina Kaif for 'Ek Tha Tiger', the actor will straight move to his farmhouse to celebrate Maha Shivratri and recuperate before starting his next film.
Reports have also said that the actor has managed a huge feast in his farm house.
Salman Khan will be celebrating the festival with his family and around 125 villagers will be present there to celebrate with the actor.