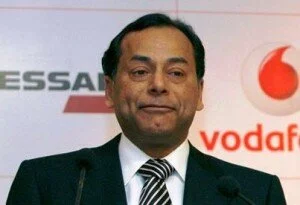 The Patiala House Court in Delhi has granted Loop Telecom and Essar Group promoters' exemption from personal appearance after their lawyers appeared in place of them before the court today in connection with the 2G case.
It is of second time that the promoters of Loop and Essar Group were not appeared before court for hearing.
Hesitating to be appearing in court, Ravi Ruia and Anshuman Ruia, promoters of Essar, I P Khaitan and Kiran Khaitan, promoters of Loop Telecom, and Vikas Saraf, Director (Strategy and Planning), Essar, are again issued summons for personal appearance by the court.
While asking the reason for their non-appearance, the lawyers of promoters said that the CBI had not issued the summons "properly".
The CBI filed a third chargesheet against Ruias and Khaitans, along with their companies in the 2G case after accused them of criminal conspiracy due to illegally acquire licenses.
Essar allegedly used Loop as a front in 2008 to acquire more licenses and spectrum than legally permissible. All of them have been charged under the IPC.
Moreover non-existence of accused promoters during hearing, the court has strictly ordered them to be appeared in next hearing that will now on March 17.