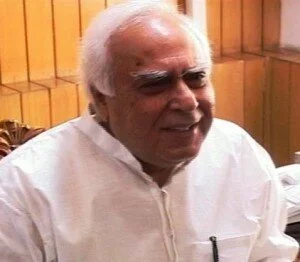 On the hearing of plea filled by Subramanian Swamy over 2G scandal, the Supreme Court's bench of justices has cancelled all 121 licences given by ex-telecom minister A Raja under 2 G scandal-tainted 2008 sale.
S Tel, Videocon, Idea Cellular, Tata Teleservices, Loop Telecom, Etisalat DB is the companies those telecom licenses have been scrapped and along with them apart from Uninor and Sistema Shyam companies licences has also cancelled.
Under allocation of spectrum in 2G band all the telecom companies have got the benefits profitable by unconstitutional action taken by the DoT for the grant of UAS (unified access service) licences that increase their equity shares in many thousands. And the Courts have asked these companies to pay money in form of fine over the violation of norms.
Tata Teleservices, Unitech Wireless Group and Etisalat DB Telecom will have to pay Rs 5 crore as fine and Loop Telecom Ltd, S Tel Ltd, Allianz Infratech Ltd and Sistema Shyam Teleservices Ltd will pay Rs 50 lakh each.
The Supreme Court directed the CBI to submit status report on its over all investigation under the probe into the 2G spectrum to the Central Vigilance Commission (CVC) whish will directed the Court.
This decision came out on Thursday on a plea filed by Centre of Public Interest Litigation led by Prashant Bhushan for setting up a Special Investigation Team to look into the case, along with this Court also directed the Telecom Regulatory Authority of India (TRAI) to make fresh recommendations for spectrum auction route in future, within two months.
The Supreme Court said, "Within two months, Trai shall make fresh recommendations for grant of licence and allocation of spectrum in 2G band in 22 service areas by auction, as was done for allocation of spectrum in 3G band. The Central government shall consider the recommendations of TRAI and take an appropriate decision within the next one month and fresh licences be granted by auction."
The impact of this action will not put on the customers due to having mobile number portability, but raising tariff cost and govt. that appreciated the Court's decision of scrapping 121 licences, also face the trouble over all the factors that are included with the companies like physical infrastructure, switches, towers, base stations, customer care centres, and thousands of employees. The implication of coming back into the bidding ring has also directed by Court to the existing companies along with those whose licences have cancelled.
Meanwhile Uninor, a joint venture with real estate firm Unitech has two third parts in Rs 40,000 crore investments that was made by all licenses companies together and has about 7.9 per cent (71 million subscribers) share in the pan-India market in which 894 million subscribers are there.
However India is the second-largest cellular market in the world by subscribers, but cancellation of 22 licences Telenor holds via Uninor may be resulted a big threat for Indian market as exiting by Norwegian telecom firm Telenor that invested a total of its $ 3 billions in India.