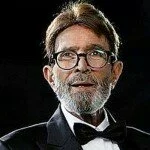 The first super star of Bollywood Rajesh Khanna was admitted to the Lilavati hospital on Saturday evening due to weakness, just a week ago he was released from the hospital.
Talking to media, an official from hospital said, "He is in the hospital." The doctor did not release the reason behind the hospitalization of the actor.
Actor Rajesh Khaana is 69-years-old, generally known as 'Kaka' in Bollywood.
Talking to media, a source close to Rajesh Khanna said, "He was shifted to the hospital due to weakness and Khanna's estranged wife Dimple Kapadia and daughter Rinkie are with him."
Last month, reports had said that the actor stopped taking food. However, next day, Rajesh Khanna emerged at the balcony of his home 'Aashirwad' in Carter Road in Bandra and waved to his fans.
But, on June 23 the actor was admitted to the hospital due to weakness and then discharged on July 8.