The superstar Amitabh Bachchan is all set to team up for a short film with filmmaker Anurag Kashyap and he is looking forward to work in a complete feature film with Anurag Kashyap later this year.
After the short film, filmmaker Anurag Kashyap will direct Big B for a complete feature film by the end of this year.
Big B posted on his blog, "I work with Anurag Kashyap tomorrow for a short film that he makes, as part of a compilation of short stories being put together as an experiment, and later in the year to start a complete film which he has narrated to me, and which sounds innovative and exciting."
The filmmaker was earlier at loggerheads with Big B reportedly accusing Amitabh Bachchan of delaying 'Chittagong' to promote his son Abhishek Bachchan's film 'Khelein Hum Jee Jaan Sey'.
But now, it seems that all is well between the two, with Big B praising the director and commending new talent in Bollywood
Big B posted on his blog, "The young generation that has found its place in the Industry is most commendable. I just love their enthusiasm and drive, their thought process, the confidence that they exude and their absolute faith in the medium which they are associated with."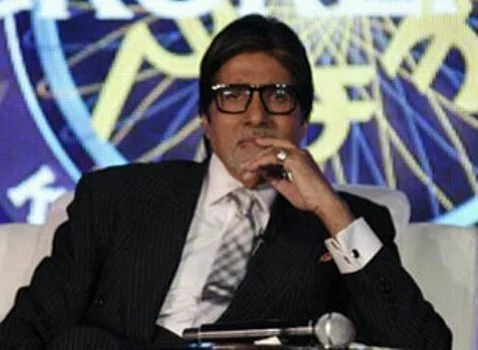 He further adds, "The film industry moves rapidly with long strides into the future and I can safely say that this period in the history of cinema in India, shall pave the way for a kind of recognition that may never have been witnessed before."