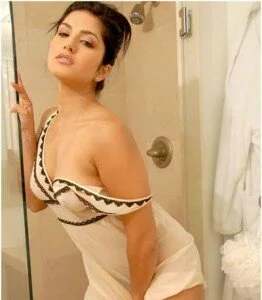 After aggressive response given by social networking sites users on the govt. order to screening users' comments before posting, now Bharatiya Janata Party's (BJP) young leader Anurag Singh Thakur has come in the field.
He asked Kapil Sibal , " why the government wants to censor social media like Facebook when it is not "censoring Sunny Leone".
In a conference organized by PRS Legislative Research, Thakur told IANS, "Thousands of children are searching for her on internet and getting connected to bad sites."
Although one time rejection on this made by Shashi Tharoor, the Congress leader and Lok Sabha MP, changes his view and said at conference, "I talked to Kapil Sibal and he told me that there were inflammatory images of gods, goddesses, prophets. When I saw those, I felt there is a problem. Free speech in India is not the same as in the West".
"If certain people see these images, it can cause violence; we don't have a democracy so mature that we can ignore such things. So certain amount of restraint is necessary," he adds.
He said that he was against censorship and while contradicted him, he said, "Social media should be given time to get mature," he added that it should be left to the social media to create ways of removing objectionable content.
Kapil Sibal had Tuesday said the government will not allow social networking sites to host "objectionable" content and will take steps to screen and remove these.
After aggressive response given by social networking sites users on the govt. order to screening users' comments before posting, now Bharatiya Janata Party's (BJP) young