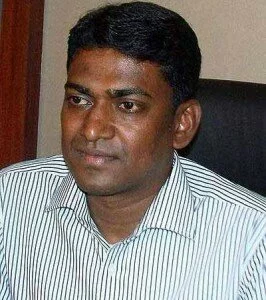 After the three rounds of talks between the Government mediators and Maoist interlocutors were over, but still there is no success in the Sukma District Collector Alex Paul Menon hostage crisis in Chhattisgarh.
On its ninth day on Monday, the mediators of both sides will meet today for next fourth talk to reach a joint decision on the demand held by the rebels.
As per Chhattisgarh Govt. a legal framework will be revised for considering the demands taken by Maoists.
As per their demand, 17 prisoners, halt to the anti-Maoist offensive 'Operation Green Hunt' and sending security forces in Bastar to barracks, would have to be freed to secure the safe release of the abducted Sukma collector, IAS abducted officer who is remain in the captivity of the Maoists.
After the third round of talks was ended, former Madhya Pradesh Chief Secretary Nirmala Buch, one of the state government's interlocutors, outside the discussion room, said , "The Maoist mediators briefed us about their talks with the ultras and now the state government will be informed about these details."
The two Naxal-appointed interlocutors – B D Sharma, a former IAS officer, and Hyderabad-based academician Professor Hargopal came back on Sunday, completing the first round of talks with the Maoists on Tadmetla forests.
Asking about the health of IAS officer, the mediators ensured that the abducted IAS officer, an asthma patient, whom medicine had delivered, is safe and in good health.