A major declaration in the Delhi gangrape case, the Juvenile Justice Board has described the  sixth accused as a minor at time of deadly incident that outcry nation.
It means that the sixth accused would be tried as a juvenile and under the Juvenile Justice Act he will have a maximum prison of three years in a special home.
The accused will not face Special court trial in the December 16 gang rape and murder case.
The ruling of board has made on basis of the minor's school records which states that he was born on June 4, 1995, and age of 17 years and six months and 24 days-old.
As per Delhi police chargesheet, the minor was the most brutal of the six accused that the board declared as juvenile.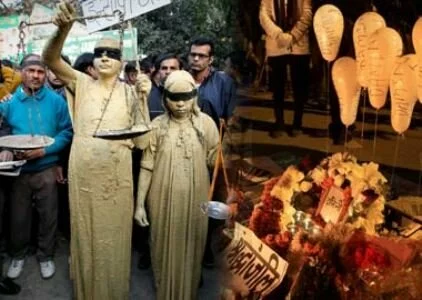 Even the board has also rejected the Police's plea to determine age by a bone ossification test of the sixth accused.
Delhi Police has said to move to High Court for appeal and challenge JJB verdict.
However, still verdict over other five suspects has been pending. They all charged under rape and murder, facing trial in a fast-track court in Saket in south Delhi and may face death sentence if found guilty.
The 23-year-old medical student had gangraped by six accused in a moving bus at Delhi. They violated her with two metal rods, suffered massive internal injuries and then thrown her lay naked out of the moving bus. Later, she had died in a Singapore hospital after 13 days struggle for survive.