The Gujarat Chief Minister Narendra Modi has once again gets full support from another senior BJP leader, and this time it is Yashwant Singh.
BJP leader Yashwant Sinha on Monday said that the party should declare Narendra Modi as the Prime Minister candidate in the 2014 Lok Sabha elections.
Sinha said that the BJP will get benefit if Modi is declared as the Prime Minister candidate. Further, Sinha also asked the JD(U) to supprt Modi's name as Prime Minister.
However, the BJP spokesperson Meenakshi Lekhi said in media that the views are Yashwant SInha's personal views, and the official Prime Minister candidate will be decaled by the NDA.
Earlier, Yashwant Sinha said, "There is a huge demand from our workers that Modi should be projected as the PM candidate and I also feel that if Modi is projected as the PM candidate, then the NDA will be in advantage."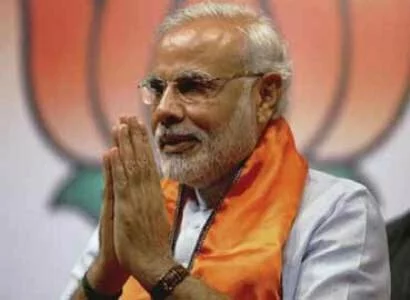 And when media asked Sinha about the possible reaction of JD(U), Sinha said, "They are our oldest ally. The JD(U) should not target only one person. Either we as a party are secular or communal. They should not pick and chose one person. Every party has full right to take their own decision. My personal view is that if the BJP projects Modi as the PM candidate, then they should just accept it without making an issue out of it."
He added, "If the JD(U) decides to part ways if Modi is declared PM candidate then they should make sure they have taken that stand after very careful consideration."
On the other hand JD(U) leader Devesh Chandra Thakur said, "I don't think Yashwant Sinha has challenged the JD(U). Our stand still remains the same. The PM candidate should be decided after a meeting of the NDA."
Further, Shivanand Tewari said, "We have already said the PM candidate should be from the BJP. Yashwant Sinha's statement is not the BJP's statement."