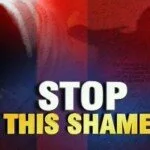 According to latest news, the 23-years-old girl, the victim of Delhi gang-rape was again put on ventilator after doctors subjected her to various tests as her condition continued to be critical.
The girl, a para-medical student, is a fighter and she is fighting for her life at Safdurjung Hospital in the national capital. Earlier, she was off ventilator since Friday but doctors said that her health is critical again and she is again on ventilator.
Talking to media, Dr B D Athani, Medical Superintendent of Safdurjung Hospital said, "We are subjecting her to all examinations and procedures. She continues to be critical."
Meanwhile, the family members of the girl told media that the girl was put on ventilator again after doctors diagnosed some problem.
Though, on Saturday, doctors said that the 23-years-old girl is psychologically composed and optimistic about her future and has started communicating.
It is said that the girl was put on high doses of antibiotics and high standards of hygiene.