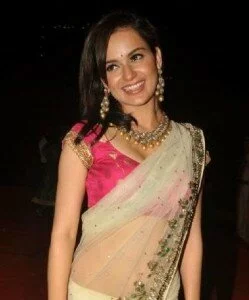 An issue of rejecting a female lead role in Ekta Kapoor's Shootout at Wadala by Vidhya Balan has been clear out and now Ekta Kapoor has signed Kangna Ranaut in place of Vidya Balan to perform in opposite John Abraham, who plays the male lead in the film.
The film's Production is under the Ekta Kapoor's Balaji Motion Pictures and being directed by Sanjay Gupta, who reveals that Vidya was his first choice.
"Shootout At Wadala" is a underworld based film in which John Abraham, Anil Kapoor and Tusshar Kapoor will be in the male lead roles.
Vidhya's role in this film was just only John's girlfriend which will not be a strong one as her last film The Dirty Picture that gave her a huge success in her bollywood career.
Vidhya is more conscious on selection of film as preferred strong female role that give a great force to push her career and on her refusal to perform in Ekta's next film, Sanjay has dropped his plan and Kangna is selected for the role.
As per report, without taking any thought Kangna has accepted the offer as soon as the female lead role in film being offered to her.
In the film she will performed a completely different role as a real-life character resemblance to Smita Patil's character in Namak Halal that differed from her other films in which she had performed glamourous role.
For first time, pairing of Kangna and John will see on the screen in Ekta's "Shootout At Wadala" film that will release on December in this year.