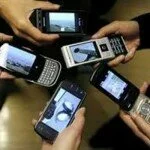 Talking to media on Thursday the telecom minister Kapil Sibal said that Nationwide Mobile Number Portability (MNP) as predicted in the National Telecom Policy (NTP) 2012 is likely to be in place by February next year.
With the launch of nationwide MNP, mobile users can retain the same number but still they can move to another state or circle.
The Telecom Minister was sharing his views with media at the India Telecom 2012.
Sibal said, "A broad agenda to timely roll out Nationwide Mobile Number Portability has already been finalized by the Department of Telecommunications (DoT)."
Meanwhile, the National Telecom Policy targets to make India's telecommunications sector more transparent, relax merger and acquisition norms to encourage consolidation and also give more teeth to sector regulator and de-link spectrum from licences.