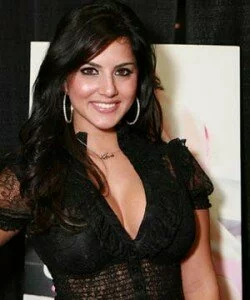 The Indo-Canadian porn star Sunny Leone has been evicted from Bigg Boss house. In the house, her image was a pretty girl who was shy and always be innocent.
Being out of Bigg Boss season 5, she speaks, in a recent interview, of having no regrets whatsoever with her choice of profession.
Although Firstly she came in house, she escaped her professional reality from the housemate but steadily one by one she tried to tell all candidates in house that what is she actually and why she choose what as a career.
Interviewing to Media reporters, Sunny said, "When I went to inside the house I concentrated on giving them a sense of which I was as a person, and not of what I did as a career. That was tough. It was very important for them to come to terms with my personality before I revealed my true identity."
However, when she revealed her true identity to her fellow inmates at Bigg Boss's house, it was quit expected that they took it in pretty well. No one argued her profession and accepting her as she was.
While asking about her fellow inmates' reaction, Sunny told, "They were surprisingly okay with it. That was absolutely a pleasant surprise. If anyone had issues with what I did, I'd have known."
Sunny Leone is happy as she is and she has never felt neither guilty nor embarrassed with her 10 years old professional career. She said she would not care what other will think about herself.
With having a great attitude she speaks, "I've been doing adult porn for ten years. I've met all sorts of people. Those who like me, those who dislike me for what I am and what I do, those who hate or appreciate my choice of profession. I wasn't really bothered with the reactions I'd get in Bigg Boss."
Due to language barrier she said she had a "learning experience" in Bigg Boss's house. She added that she had made lot of efforts to understand and speak in Hindi that would also help her to perform in Mahesh Bhatt's upcoming movie in which she has offered as a lead role. It seems to be a best route that gives straight direction on Sunny Leone's career for sometime.
Expressing her interest to work with him, Sunny said, "I'd love to work with Mahesh Bhatt. When he came into the house it was the first time I could speak freely on the show. He knew who I was. He knew my background. Mr. Bhatt and his daughter had been following my career for quite some time."