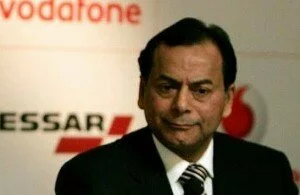 After alleged by CBI in 2G Scam, Ravi Ruia, chairman of Essar Energy, now has maed an announcement to step down from his post.
The Essar Group Company release a report and said that The decision was taken voluntarily following allegations by India's Central Bureau of Investigation (CBI) that Ruia, certain other executives of the Essar Group, and Essar Teleholdings Limited.
Now Ruia will continue as a director of the London-listed Essar Energy, part of the FTSE 100 benchmark index. The company was listed in 2009.
The company added in release, "There are no charges of bribery or corruption or collusion with public servants (as compared to the other prosecutions being pursued in the 2G spectrum scam)."