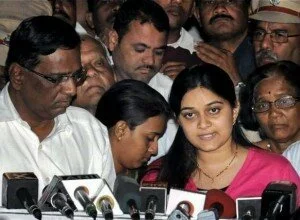 According to the latest India News, Anuj Bidve's family has left for UK to bring home back his dead body.
Anuj Bidve was 23 years old Indian student who shot dead in Manchester on December 26, 2011.
The Menchester Police arrested one suspect who claimed to be mentally unstable was charged with murder and taken into custody.
However, The Manchester Police officials had met the Bidve family in Pune on Tuesday and they ensured them to provide full support over taking Anuj's body back at home as soon as possible.
And as they said, they do the same. Recently, Anuj Bidve's body has handed over to the Indian High Commission on Tuesday by UK Police after doing a second post mortem.
According to a source report, Along with Anuj's father his mother and brother-in-law have also gone to bring his body back.
Anuj's family might have been still waiting to bring his body back because all legal procedure will be completed at least within two days. And when it will complete, then they are able to get his body legally. It has indicated that Bidve's family will fly back to India with his body by Saturday.