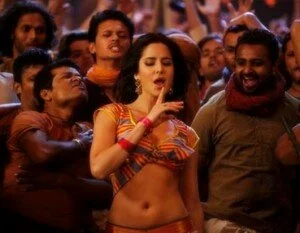 Katrina Kaif's Chikni Chameli song of "Agneepath" that led to a bigger successive item number today, is made for herself a big pain.
A source revealed that during the shooting period for her item song for Agneepath, Katrina got many blisters and her feet started bleeding.
The shooting schedule was so long one and worrying about her worse condition, all the crew members told the choreograph Ganesh Achareya to stopped the shoot and delayed for some time.
After 'Shela ki jawani' and 'Bodyguard', 'Chikni Chameli' is the third item song of Katrina that attracts a huge crowd of audience. Everyone is like her 'Chikni Chameli' item song and beating on its tone.
But name and fame never got without pain. It comes in return of some price that Katrina has paid by stretching her feet.
But after get fractured, the most sizzling actress Katrina never take a rest as a thorough professional. She resumed her dance schedule without wasting time and fully completed the shooting as planned. She did not want the others to worry about her.
And also those who came here for shoot, Hrithik Roshan and Sanjay Dutt, their time would not go without any mean because if the shoot packed up for whole day then both Actors would go home.
By showing her courageous capability, this Chameli gave it her 100 per cent.