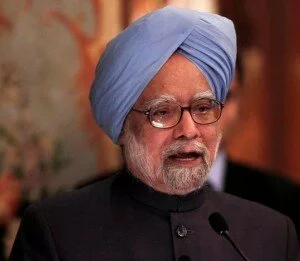 On Tuesday Prime Minister Manmohan Singh announced that there is need of spending more than double in investment for R&D including by industries and strategic sectors for competing the other countries like China who is being overtaken India's position in the world of science.
While inaugurating the 99th Indian Science Congress (ISC) In Bhuwneshwar, Manmohan Singh said: "Over the past few decades, India's relative position in the world of science had been declining and we have been overtaken by countries like China."
"Things are changing, but we cannot be satisfied with what has been achieved. We need to do much more to change the face of Indian science.
We must strengthen the supply chain of the science sector. While it is true that science and engineering continue to attract the best students, many of them later opt for other careers because of poor prospects in science," he said.
According to him, the country must aim to increase the total R&D spending to 2 percent of the GDP by the end of the 12th Plan period from the current level of around 0.9 pc.
And this can be possible only when industry, which contributes about one-third of the total R&D expenditure today, increases its contribution.
Along with a proposal of Rs 5000 cr is examined to build national capacity and capability in supercomputing to be implemented by the Indian Institute of Science (IISc), Bangalore, another proposal of Rs 1350 cr is considered to establish Neutrino Observatory in Theni district Tamil Nadu by the Government.
Highlighting the unemployment of around 2,000 Indian women PhDs in science, a survey report, Manmohan singh said, "The main reason cited was lack of job opportunities. Only a very small number cited family reasons. This underlines the need for transparency in selection procedures at institutions and also the importance of gender audits."
Beside PM, Governor MC Bhandare and Union Minister of State for Science and Technology were also presented here.
"Focusing on bio-technology, the Centre will soon formulate a well balanced policy on science and technology by making changes in paradigm of R&D for sustainable development," Vilasrao Deshmukh , Union Minister for Science and Technology announced.