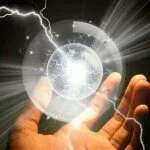 As per the world's biggest discovery of CERN research centre's scientists, a new subatomic particle has been found that could be the elusive Higgs boson, much crucial element that believed to give structural phase of the universe.
According to source report, the particle that has been found on Wednesday is the long-sought Higgs boson, called as the "God particle".
It is the main element that gives all details regarding shape and size of universe's matters i.e. why matter has mass, which combines with gravity to give an object weight.
It also explains how particles clumped together to form stars, planets and even life.
"I can confirm that a particle has been discovered that is consistent with the Higgs boson theory," the chief executive of the UK's Science & Technology Facilities Council, John Womersley said in a statement, source reported.
"We've observed a new particle… we have quite strong evidence that there's something there" with a mass roughly 130 times the mass of the proton, Joe Incandela, spokesman of one of the two teams discovered the Higgs particle told reporters.
Treating it as the strongest and very solid evidence, he further added, "This is the most massive such particle that exists, if we confirm all of this – which I think we will."
However still there is confusion with scientists over whether the particle they have discovered is the Higgs boson which may fully solve the mystery of universe formation.
By mistake yesterday, a video leaked on the website of the European Organisation for Nuclear Research (CERN) that suggests the physicists at the world's largest atom smasher – Large Hadron Collider (LHC) – have most likely discovered the long-sought particle, also known as the "God Particle", reports said.