Here a Good News, Google Nexus 7 is finally shipped in India for Google's Indian lovers as the company starts selling its well designed high end device through the Google Play Store.
The first one Google Nexus on Indian Google Play Store is come with 16 GB Wi-Fi version without shipping charges, but in most of the scenarios.
A head-to-head comparison with Apple iPad Mini in terms of pricing, the Nexus 7 comes at a price point of Rs. 15,999 available on the store, but will be shipped by 5 April if one places an order today.
However, Payment would be made through credit or debit card.
Sudden action came on heels of Google chairman Eric Schmidt's promise during last week's visit to India that Google will soon sell Nexus hardware via the Google Play store.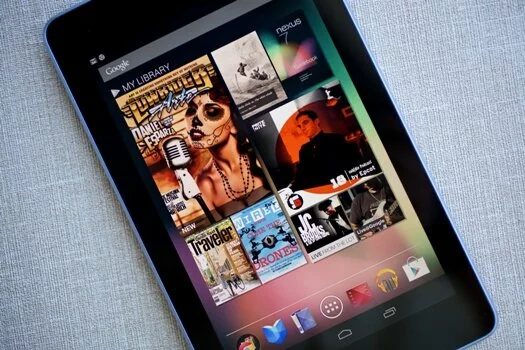 Google Nexus 7 has a 7-inch IPS display screen with a resolution of 1280×800 pixels and pixel density of 216 ppi is powered by the quad-core Nvidia Tegra 3 CPU, 1GB of RAM, runs on Android 4.2 Jelly Bean and a front-facing camera.