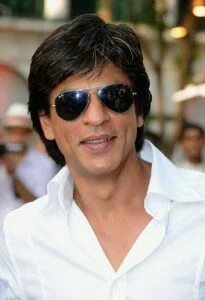 Shahrukh Khan, once again prove as tags a Bollywood Badshah with his two huge successive back-to-back films 'RA.One' and 'Don 2' in 2011.
This show that still Shah Rukh Khan rules in Bollywood Cinema and no one can beat him.
Ina source report, having twinking eyes, the mega star toured the whole country to evoked tremendous response from the crowd.
While talking about his political plans to join, Shahrukh said in an interview "I have been too long in this profession to change it. Politics is a full time job. For joining politics, one needs to be a professional politician."
In his interview, many discussions have been made over current topic Anna Hazare, Lokpal Bill and Bharat Ratna, apart from other things.
But asking about 'professional politician', Shahrukh cleared that a professional politician had to be selfless. You should be happy with your life so that they could work for people.
"I am not selfless. Also, I don't know politics," he quoted.
On the issue of Bharat Ratan Award, whom should be bestowed with the prestigious award whether Sachin Tendulkar and Dhyanchand, Khan said, "Yes! Certainly! In a country bereft of sportsmen, we have some legendry names. Whether we give them Bharat Ratna or not but we should give them the respect that they deserve from the bottom of our hearts."
Supporting to Anna Hazare, Shahrukh said that he appreciated his idea of a strong Lokpal Bill and this idea of ombudsman is very important for any democratic country.
He thought people needed a bridge between the government and them. The modalities can be worked out as he does not know either of the drafts is flawless.
Clarifying his no involvement in any political party, he added, "Also, we must understand that this movement is not an uprising. It is good that people are coming out and discussing it. I am not with any political party but I am with the thought that there should be no corruption. I am with the country."
Meanwhile, Shahrukh is taking relif at this time and enjoying his grand success of his latest venture in the box-office.