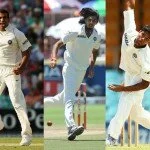 India v/s Australia is always an interesting match to watch, and this time it will be more interesting as India cricket team is full of energy while Australia team is facing some problems. Australia also lost their last few matches and they are under pressure.
Reports said that punters Down under have selected India as the most likely team to win this series that gets underway from December 26.
Talking to media, TAB Sportsbet's Glenn Munsie said, "If you do run into someone who wants to back Australia to win the series, send them on down to their TAB."
Moreover, the 'Sydney Morning Herald' said in its reports, "At first glance, it appeared understandable that Australia drifted from 2.20 dollars favourite to 2.40 dollars equal favourite (draw 4.00 dollars) to beat the number two-ranked Indians after their second Test capitulation to the eighth-ranked New Zealand in Hobart."
Glenn Munsie further told media that around 80% of the bets placed so far have been on an India win, this is the first time when the Australia is not considered as the most loveable team to win the test series at home.
A daily newspaper said, "The punter's first instinct is that India, which has a batting line-up that far outstrips the fragile Aussies, should be a raging favourite."
Further, "Firstly, India has never won a series in Australia. In 2003/2004, they drew a series in which Glenn McGrath and Shane Warne were not playing, and they also levelled the 1981 series when Kapil Dev-led attack bowled out the Aussies for 83 at the MCG when the hosts were chasing just 142 for another sweep."